"The Space between Us"; a photography exhibition in partnership with Parasol Projects debuted from July 4th to 7th, 2019 in Nolita, New York with over 500 visitors (and over 5 Million in reach who experienced virtually) showcased the journey to 21 countries over 5 continents through the lens of travel and portrait photographer and Pursuit of Portraits Founder, Saunak Shah (@saunakspace). The collection was a display of people across all races, cultures, sexualities, and gender expressions and created a space that celebrated diversity and inclusivity; highlighting the global connection we all share.

A special thank you to our print sponsor Adorama Pix, and the food & drink sponsors; Wandering Barman, KD Event Group, and LC Designs NYC
Click here to download the Press Release
On behalf of the artist and his team, we want to say thank you for attending and supporting whether this was in person, through donation, or in spirit. Your love and support is what made this show so spectacular. We'd like to thank all the teams near and far that contributed in creating "The Space Between Us"; including the stylists, hair and makeup artists, assistants and most importantly the models who are the true heroes of the show.
PHOTOS FROM "THE SPACE BETWEEN US"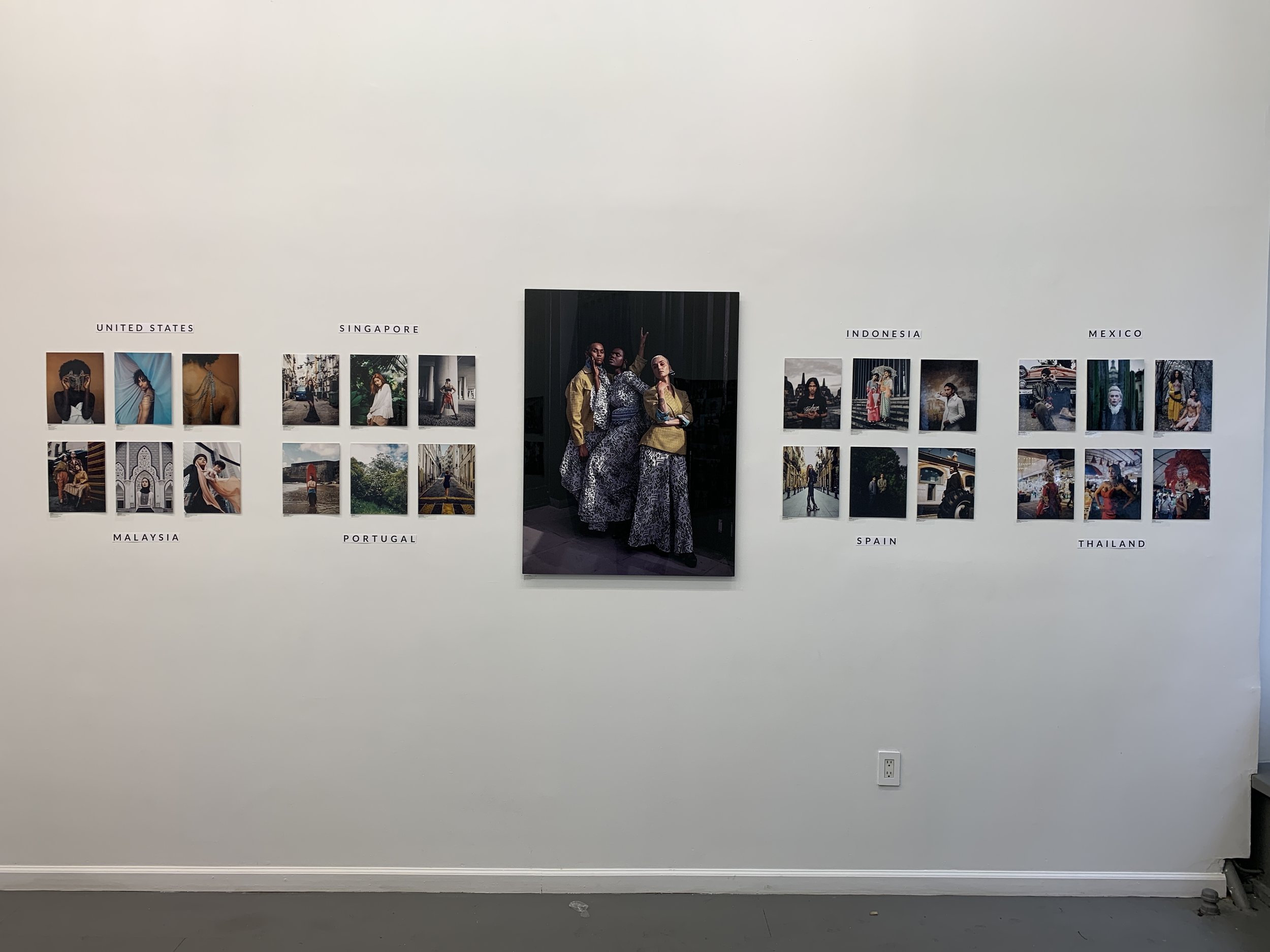 Artist Statement by Saunak Shah
"The Space Between Us"
1 year, 5 continents, 21+ countries
Color of skin, place of birth, and sense of self are factors that directly impact one's measure of self-worth, social status, and personal and professional success. From November 2017 to November 2018, photographer Saunak Shah traveled to 21 different countries across five continents with Pursuit of Portraits to bridge the gap between online and in-person connections, crossed borders – both physical and metaphorical – to embrace and empower diversity, worked with creatives from all walks of life, and in the process experienced self-discovery, reflection and accountability.
Having spent half of his life in India and the other half in the United States, Shah has found himself torn between two cultures constantly at odds with each other and his inner voice. His work is a study into people, the environments they live in, and how culture, identity and one's image dictate those narratives.

This collection of photos are a celebration of life and aim to empower culture over stereotypes. Through exploration with style, color, thematic references and overall mood, Shah strives to focus on the elements that exemplify the spirit of self – bringing to life the uniqueness of people as he endeavors to find the uniqueness within himself.
In a time when social influence and popularity are the benchmarks for what's trending, Shah's goal is to positively impact and minimize the space in between all of us. "The Space Between Us" is fueled by a desire to celebrate diversity and inclusivity across race, gender, socio-economic status and the LGBTQ community.
Saunak's Journey to 21 Countries
About the Artist:
Saunak Shah is an Indian-born, New York City-based portrait photographer and art director. His work focuses on the underlying narrative of people and the environments they live in. Saunak quit his full-time job as an ACD at IBM iX to go on The Global Pursuit, where he has crossed boundaries farther than continents to connect beyond color, judgement, or bias.

Saunak says, "We live in an age where we are constantly bombarded by imagery and content by the media that dictate what countries and people at large represent. As a person of color living in New York, it was important for me to look inward and this collection of work from 21 countries is a celebration of the people I met, the stories I heard and the strength of the global community at large beyond borders".
Header Cover Image by Ryan Cord (@mystax)