BEYOND BORDERS – 2019 SUMMER SHOW
We recently partnered with VERO Social Network to host our first 2019 Summer Contest and Photo Exhibition. 100's of Photographers submitted photos on the Vero App for a chance to be featured at Okay Space Gallery; one of Brooklyn's hippest cultural venues. 33 finalists from over 10 countries were hand-picked and featured in the show at the opening reception that kicked off on Saturday, September 14th. PoP delivered millions in impressions, hundreds of new users for VERO and shared sense of value for a creative community that respects talent and embraces unique in-person experiences.
Beyond Borders; a concept and curation by PoP's Founder Saunak Shah brings you a change of perception in portraiture spotlighting stories around gender norm, identity, coming of age, coming out, diversity, inter-race, addiction and much more.

Read the full blog post >
THE POP x PEXELS 5 CITY MINI-TOUR
We partnered with Pexels to engage and connect with the photography community in 5 cities. From July 20th - Aug 31st 2019, PoP traveled to Bandung (Indonesia 🇮🇩), Kuala Lumpur (Malaysia 🇲🇾), Delhi (India 🇮🇳), New York (USA 🇺🇸) and San Francisco (USA 🇺🇸) and met over 1400+ creatives in-person by hosting 5 portrait photography themed-meets that not only reinforced bonds but created an inclusive space for photo enthusiasts and models alike (of all skills and experiences) generating a library of thousands of original photos; furthering the vision for Pexels of making stock photos accessible to creators and partners alike.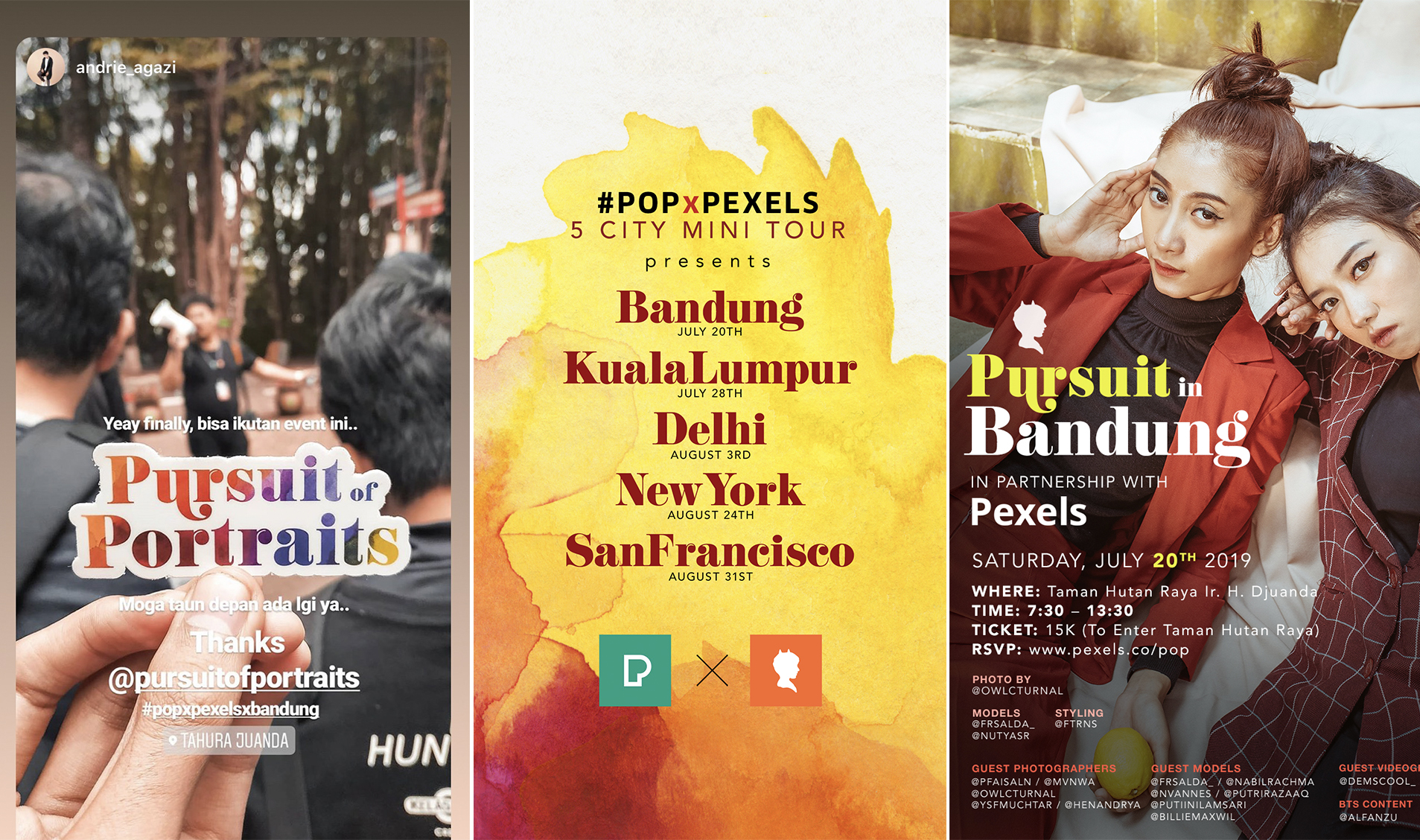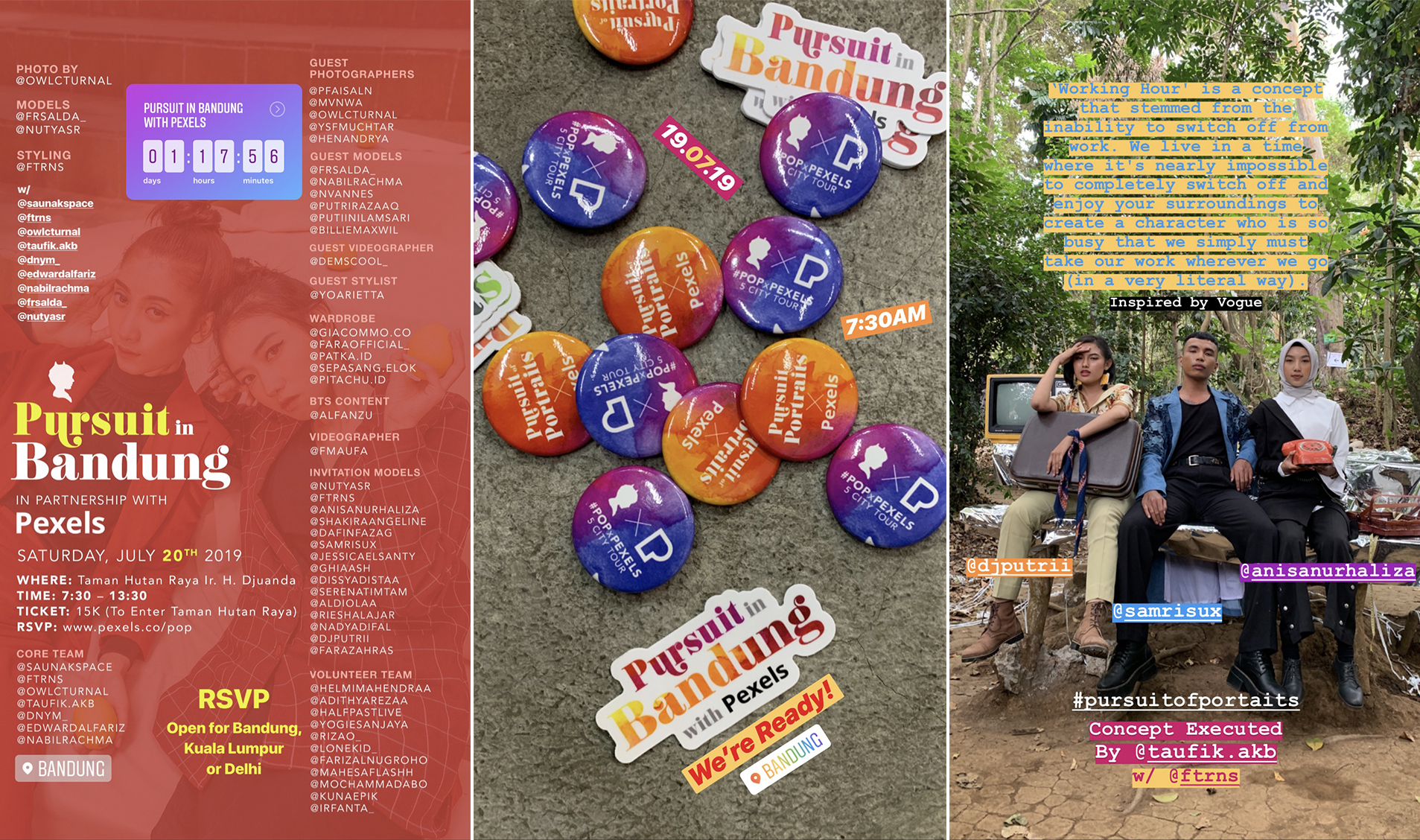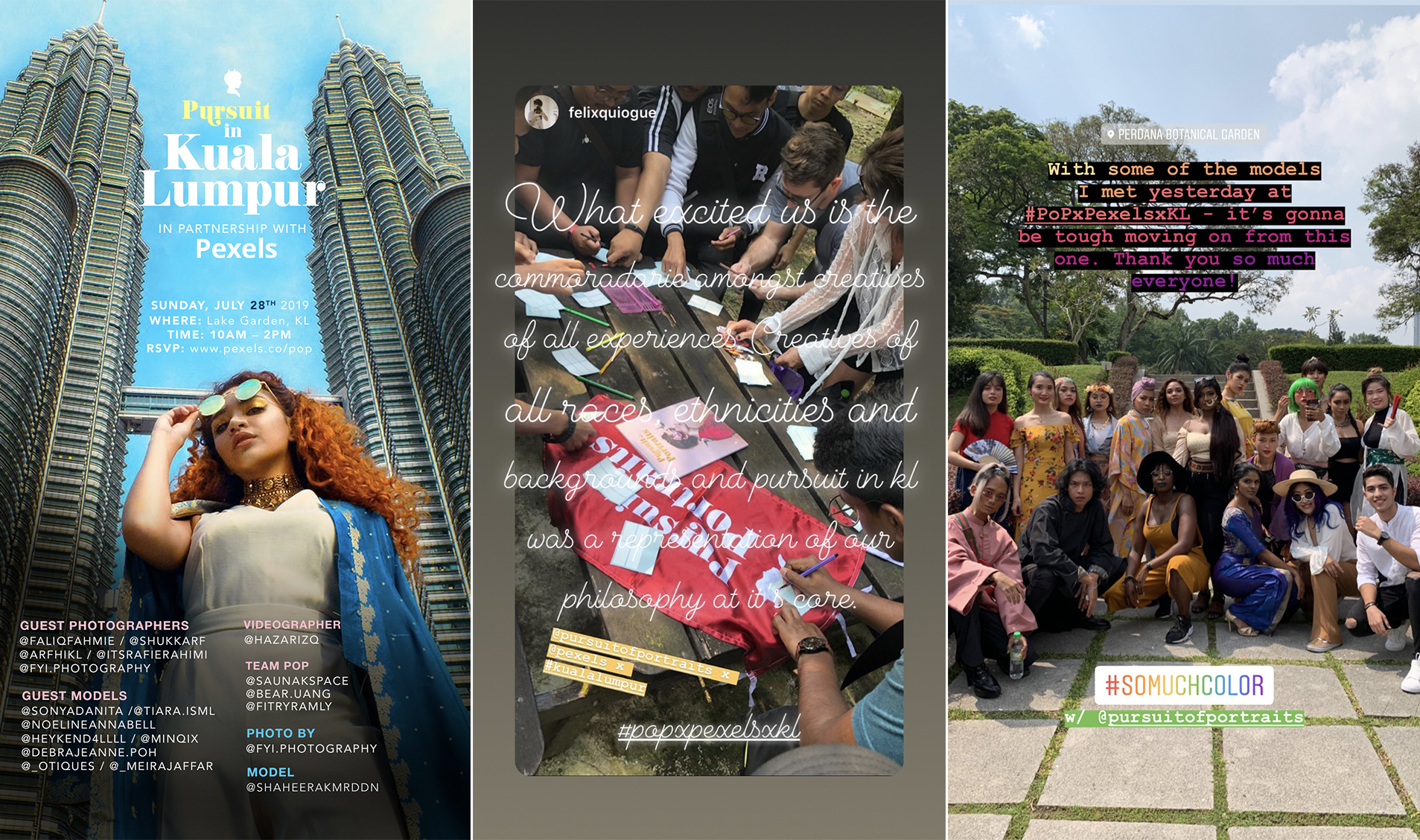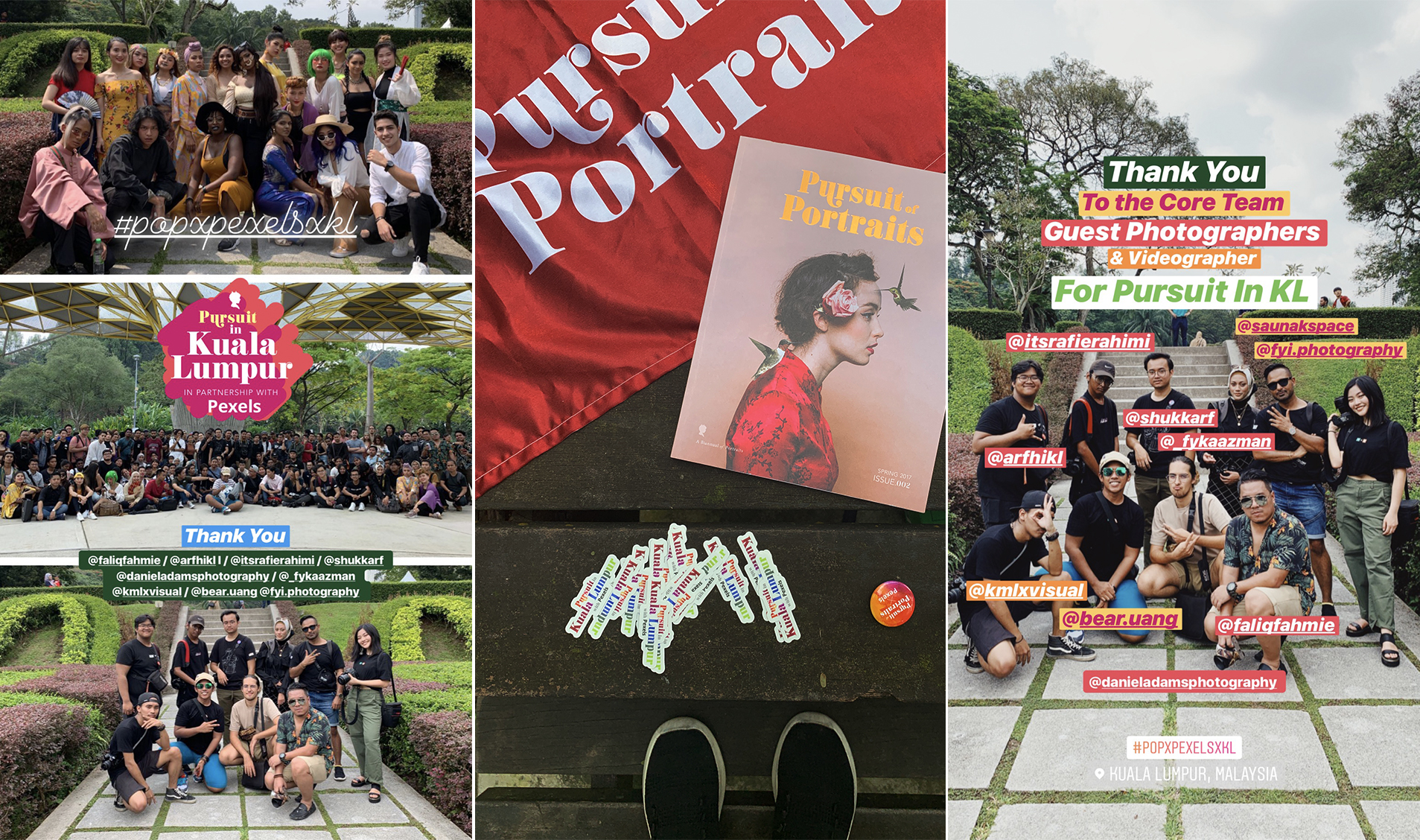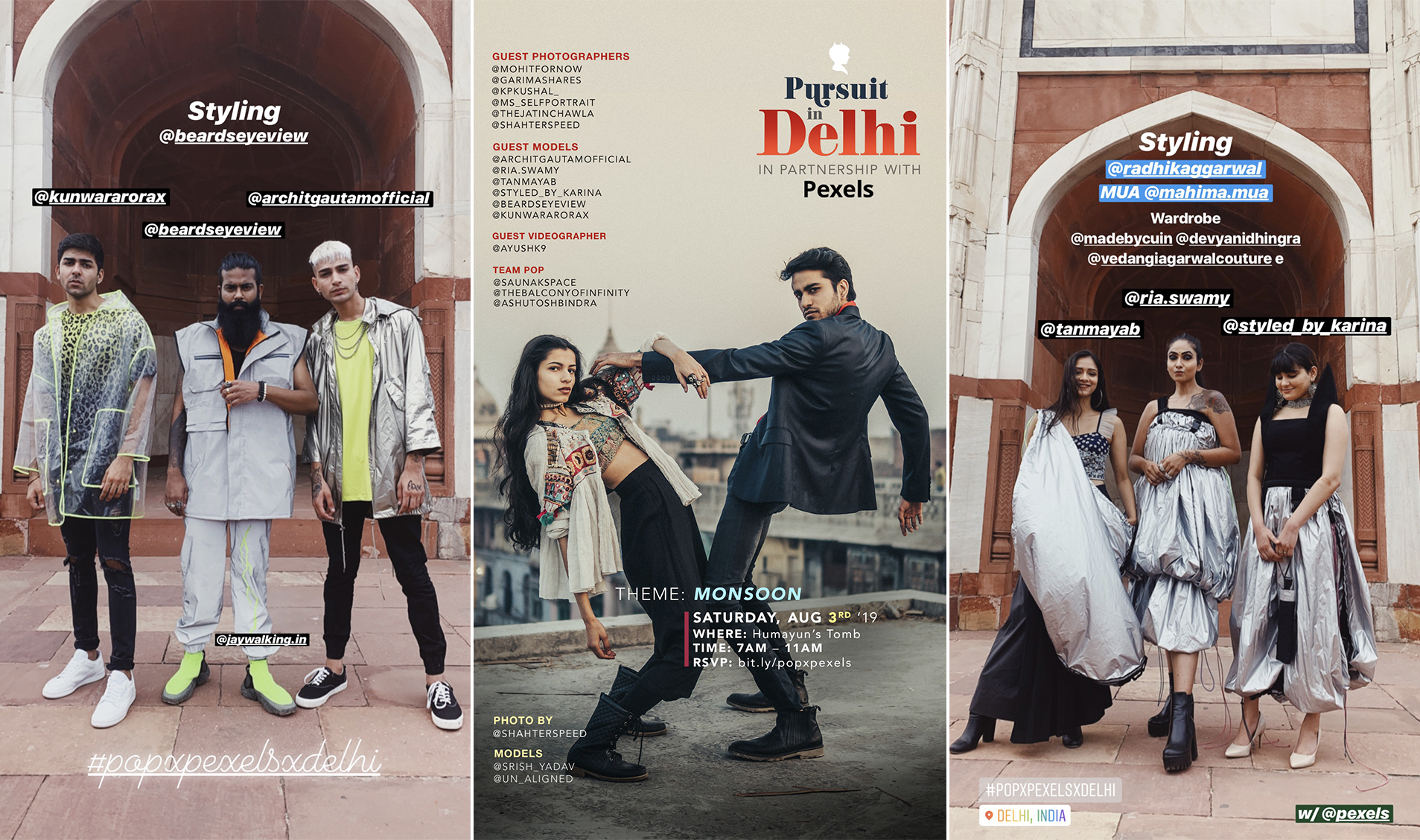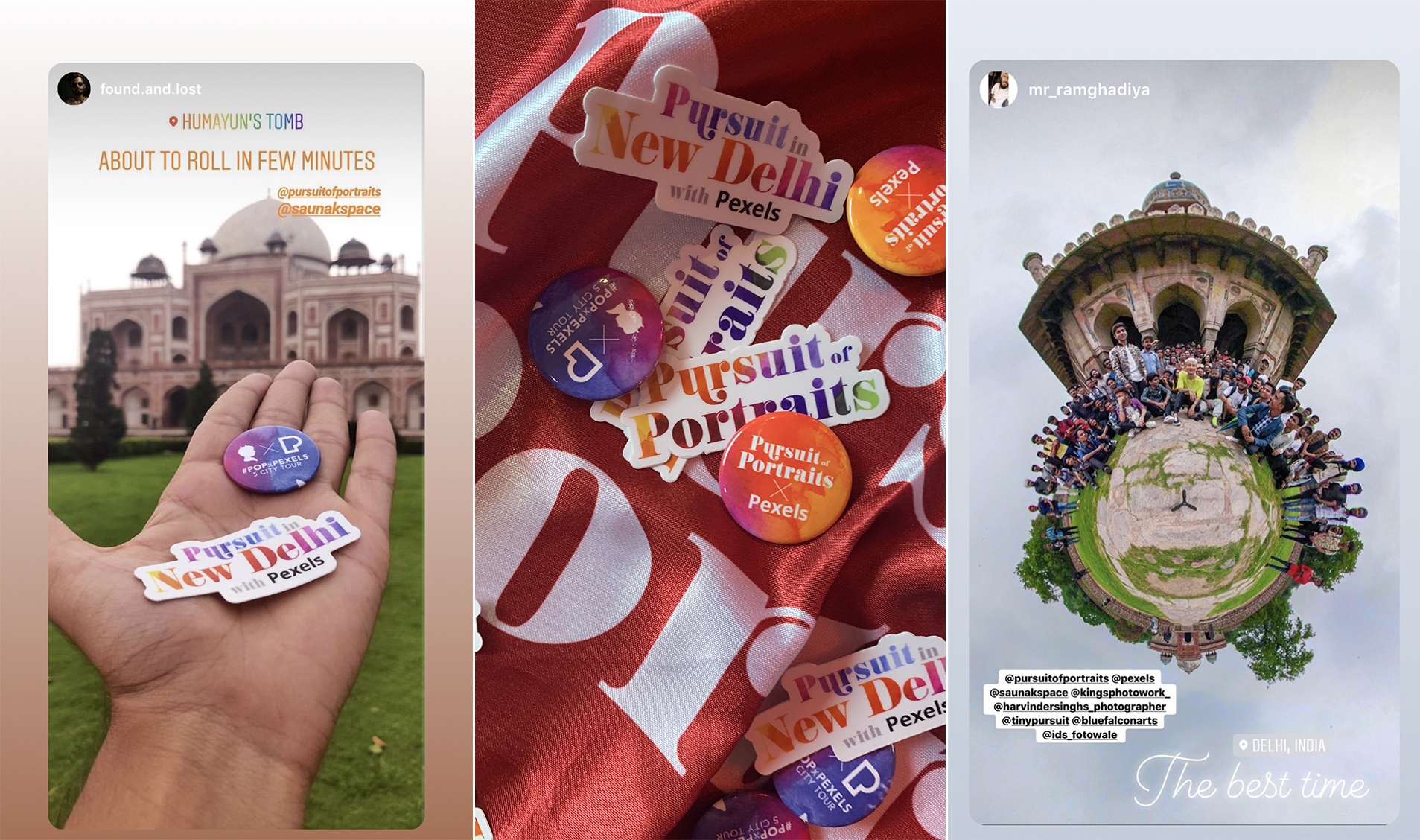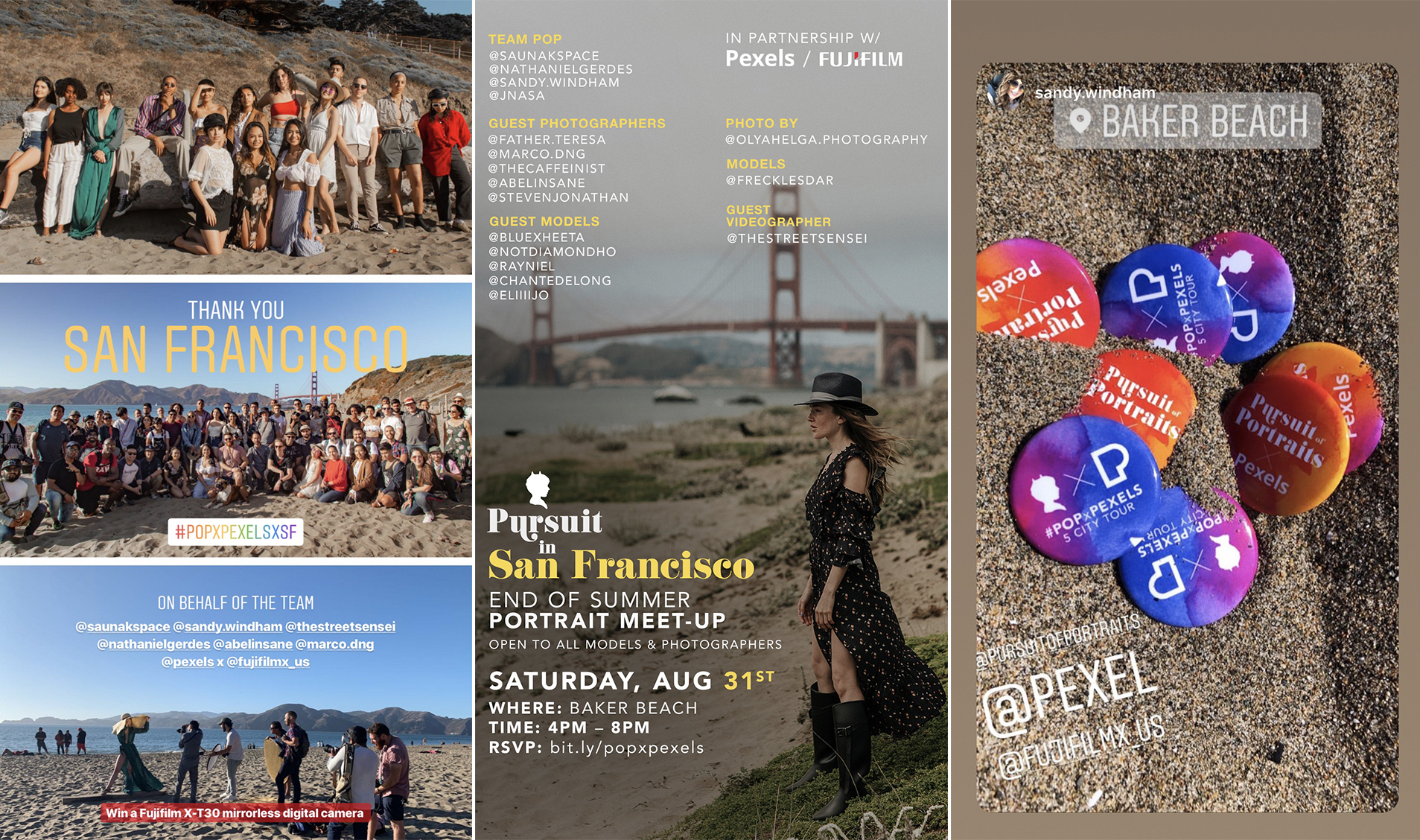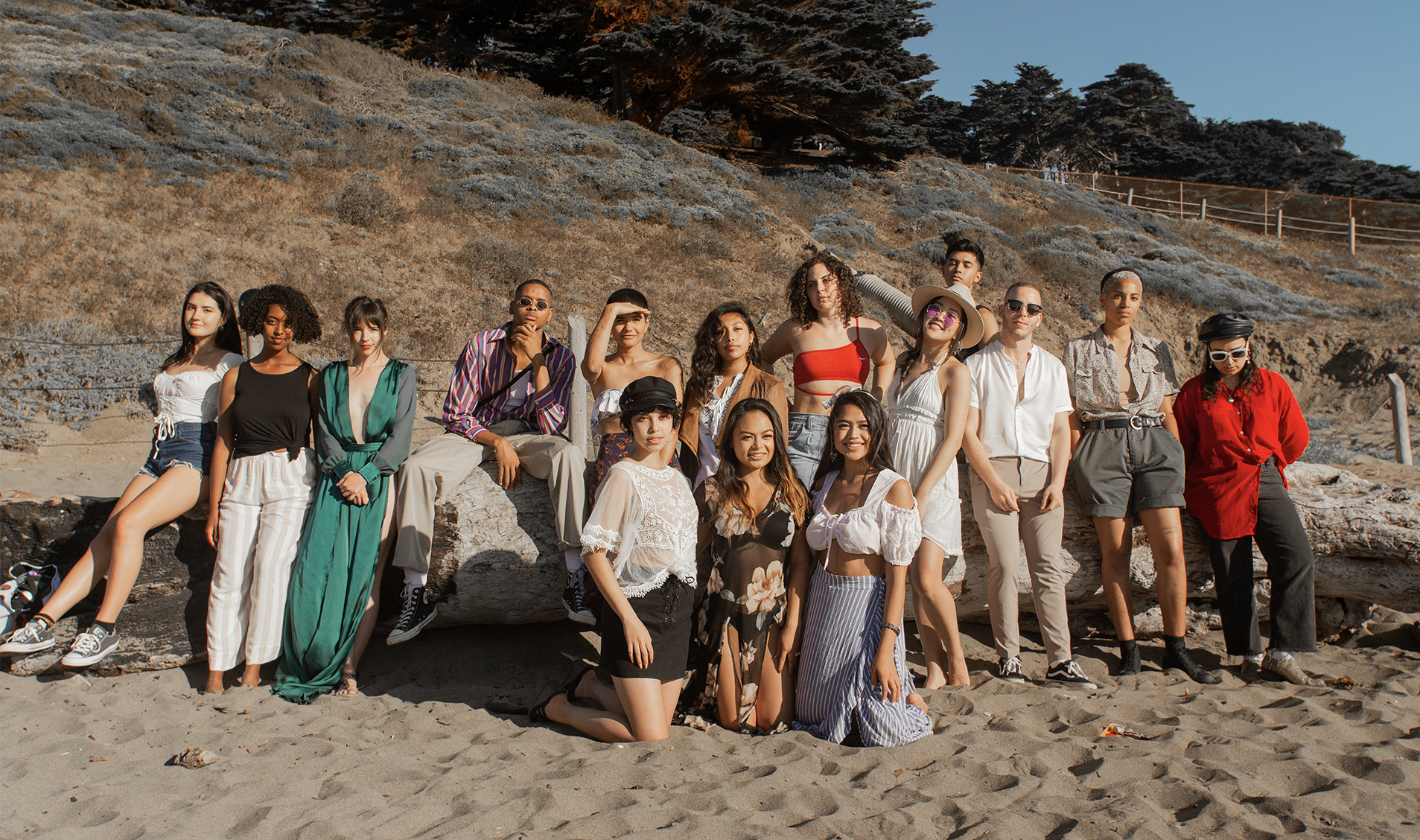 We also hosted global portrait contest in partnership with FujiFilm USA that received over 19,000 submissions. The 5 City Mini-Tour with Pexels saw over 100+ million Instagram impressions from PoP's global fans (and followers) in just 1.5 months.

Read the full blog post >
PURSUIT OF LOVE WITH VERO & THE JAMES NEW YORK – NOMAD
On Sunday, February 17th, 2019 Pursuit of Portraits hosted "Pursuit of Love"; a post-Valentines Day themed-portrait photography meet-up in partnership with Vero True Social and The James Hotels. The event that started in Central Park saw over 60+ models and 400+ attendees and was followed by an after-party at The Seville Bar at The James New York – NoMad. The meet-up generated over 2200+ new and original photos shared within #PoPxLove in less than a month tapping into a combined social reach of 10+ million impressions and over 100k unique view via Instagram Stories.
Video by Karston Tannis (@skinnywashere) & Matthew Brown. Narratives by Karston Tannis (@skinnywashere), Nova (@spacelordnova), Rommy + Taz (@that_brown_couple), Konrad Sliwiak (@wellitskonrad) and Samiha Meah (@samihameah)
"The energy at our events is what makes them truly stand out. We measure our impact in humanity, not in likes alone. In just a few years PoP has managed to create a niche for creatives representing photographers and models of all backgrounds. We see value in the collective vision of our partners and like to provide experiences that speak to a highly immersed, indulgent and interactive community", says Saunak Shah, Founder of Pursuit of Portraits.

Read the full blog post >
PURSUIT IN MADRID WITH HUAWEI MOBILE
In April 2018, Pursuit of Portraits flew 3 portrait photographers (Alessio Albi from Italy, Anka Zhuravleva from Portugal and Jesse Herzog from Cananda) to Madrid, Spain to create 'Day in the Life' style how-to videos that showcase an alternative Madrid focusing on the new Huawei P20 camera featuring its KSPs: 3D Portrait Lighting, 5x Zoom & Low-Light photography.
Each video provides fans with expertise and tips on how to capture the perfect shot in the photographers own personal style – combining how they shoot technically and also how they go about planning shoots, location scouting and capturing portraits.

The campaign drew over 50k views on YouTube and over 2 Million impressions on owned channels.
POP UP AT THE W
During New York Fashion Week (NYFW), Pursuit or Portraits and W New York Union Square joined forces to create a unique, first of its kind experience for hotel guests and fashionista's through an exhibition sponsored by Tumblr. PoP transformed five rooms on the 21st floor of the W Union Square into an immersive photo exhibition focusing on different genres of portraiture photography. The goal was to maximize press coverage and leverage social media activity to increase room revenue and drive traffic to the hotel.
Time Out NY, CBS, Cosmopolitan, Huffington Post, Tumblr, Hollywood Life, Yahoo Style were some of the media VIP's present at the event, in addition to influencers including @thednalife, @valentineuhovski, @jerm.cohen, @so.shauna, @charlottesmckee amongst many others. Click here to view the full recap of the PoP Up at the W Takeover
"TRUSTED FRIEND" – MUSIC FESTIVAL ACTIVATION
Pursuit sent 12 lifestyle influencers to SXSW in Austin, Texas in partnership with Kimo Sabe Mezcal; the official Mezcal sponsor of SXSW. Our team amplified Kimo Sabe's positioning of "Trusted Friend" during the festival and over 5.4 Million social media users vicariously experienced the lifestyle of Kimo Sabe through content that matters from the voices that matter to them…"influencers they trust"
Make the content that matters, put it in front of the people it matters to, at a time that matters, from voices that matter to them. The team at PoP shared over 100+ content pieces as Stories and Posts that wove a story of discovery and lifestyle to a highly targeted audience.
"Millennials listen to each other on the social channels that they use. 68% of 18 to 34-year-olds agree that their peers' social posts are 'somewhat likely' (or better) to influence them into making a purchase" – Millennials Are Hugely Influential Among Peers on Social Media, ADWEEK
PURSUIT IN ICELAND
A team of five Pursuit of Portrait photographers travel to Reykjavik, Iceland in partnership with Inklaw Clothing for the launch of their latest collection "The Statement" at the Reykjavik Fashion Festival in March, 2017, attending the fashion show and creating content to amplify brand influence with featured posts and storytelling on Pursuit of Portraits.

Photographers: ELISE SWOPES, JAMES CREEL, MICHAEL PEREZ & ALINA TSVOR
Models: Lasaye Hommes & Sorelle Amore
PURSUIT IN SHANGHAI WITH HUAWEI MOBILE
On Friday, November 10th, 2017 Pursuit of Portraits hosted "Pursuit in Shanghai"; a meet-up at a private rooftop location in partnership with @huaweimobile during the international arts festival to highlight the capabilities of the new Mate 10 mobile phone with Leica camera.
Pursuit of Portraits commissioned 5 U.S. based photographers (@ddesigns_, @hangtw, @misshattan, @saunakspace & @thestreetsensei) to Shanghai and engaged 3 Shanghai-based photographers (@nk7, @panvelvet, @st_ella) to extend narrative, increase awareness and social buzz around Huawei's latest launch. Attendees at the meet were provided with Mate 10 devices to learn more about the features and make portraits in real-time by truly putting the device to test.
At Pursuit of Portraits, we have helped launch brands to acquire new customers, delivered world class campaign assets for our strategic partners and clients, and hosted co-branded events. Our services include scouting talent, influencer-driven campaigns, launch activations, crowdsourced content, photo shoots, Instagram-driven promotions and features to community building efforts.

We host intimate to large scale portrait photography meet-ups with attendees ranging from 50 to 300. To date, 75+ events have been held in in over 21+ countries. Pursuit recently returned to New York City after visiting 5 continents over the last year and meeting over 3000+ creatives in person. For our event activations, Pursuit has partnered with several clients including CreativeLive, Vero, The James Hotels, Huawei Mobile, FoodKick, W Hotels, Lazada, Selina, FujiFilm USA, Skillshare, Woodsnap, AdoramaPix, Central Park Conservancy, Langly, Lomography, Palladium, Hard Rock Cafe, Moment, TenTree, JBL, Pendleton and Daniel Wellington to name a few.