As part of this past February's New York Fashion Week (NYFW), Pursuit or Portraits and W New York Union Square joined forces to create a unique, first of its kind experience for hotel guests through an exhibition sponsored by Tumblr. PoP transformed five rooms on the 21st floor of the W Union Square location into an immersive photo exhibition focusing on different genres of portraiture photography. The goal was to maximize press coverage and leverage social media activity to increase room revenue for and traffic to the hotel.
The photographers responsible for the room curations included members of PoP's core team @neivy, @saunakspace, @aundre, @skinnywashere, @anishaspice, and @5thphvse, with each room designed to focus on a specific theme. Themes included Travel, Street Style, Black & White, Creative, and the City of New York, and featured work by many photographers in the PoP global community.
On Monday, February 6th, we invited the public to stop by and explore the rooms, as well as meet the photographers and curators behind the exhibit. Attendees included influencers, media VIP's, hotel guests and a robust number of dedicated members of the Pursuit of Portraits community. Time Out NY, CBS, Cosmopolitan, Huffington Post, Tumblr, Hollywood Life, Yahoo Style were some of the media VIP's present at the event, in addition to influencers including @thednalife, @valentineuhovski, @jerm.cohen, @so.shauna, @charlottesmckee amongst many others. Live music, celebratory drinks, and a mutual appreciation for portraits and fashion was shared amongst all those present.
You can book various PoP packages available to you when you book a room at the W that include a "Pursuit of Portrait Magazine + Pin", a "Personal Street Style/Fashion Portrait Shoot in NYC" or a "Documented Helicopter Tour Around NYC"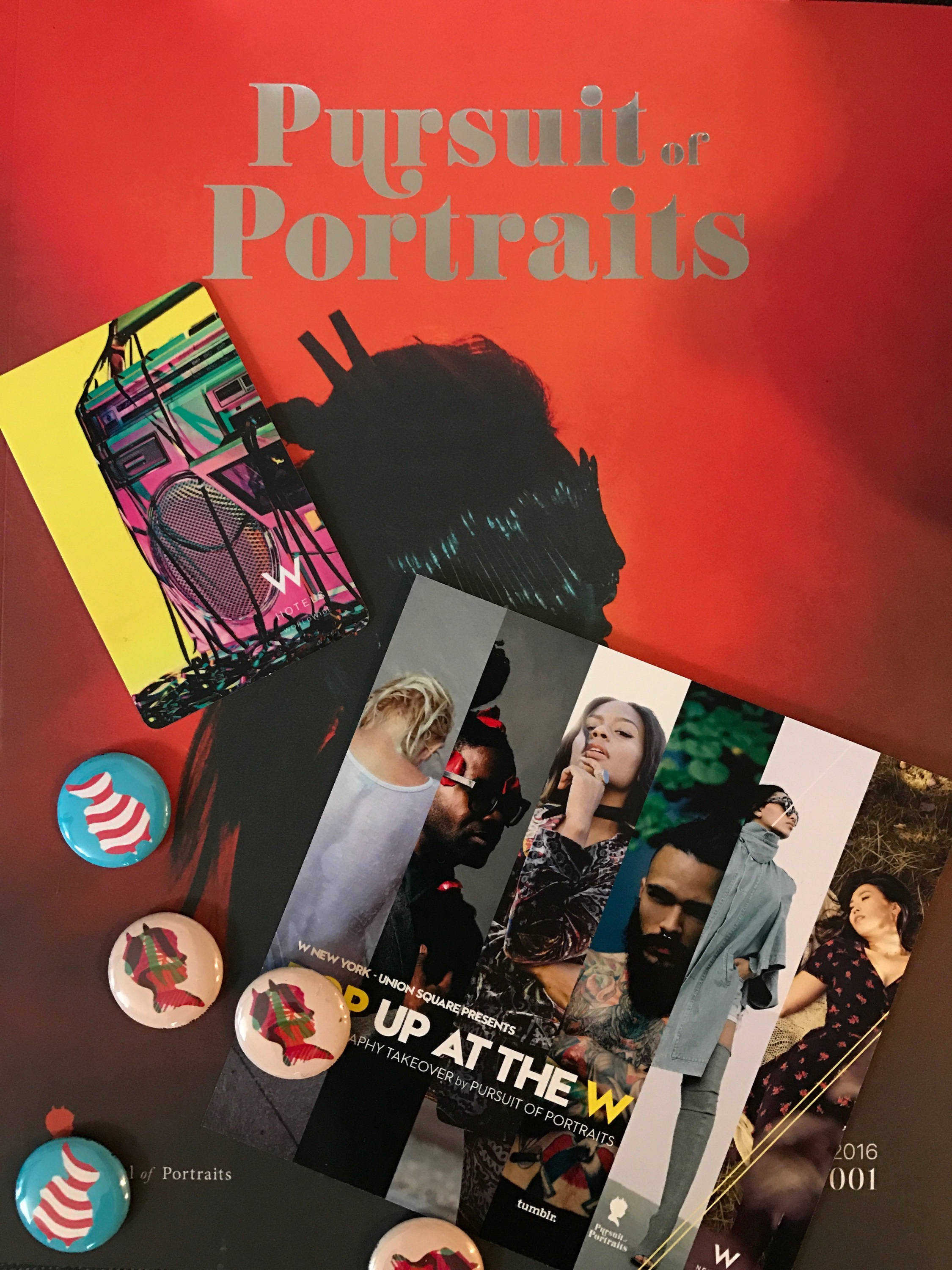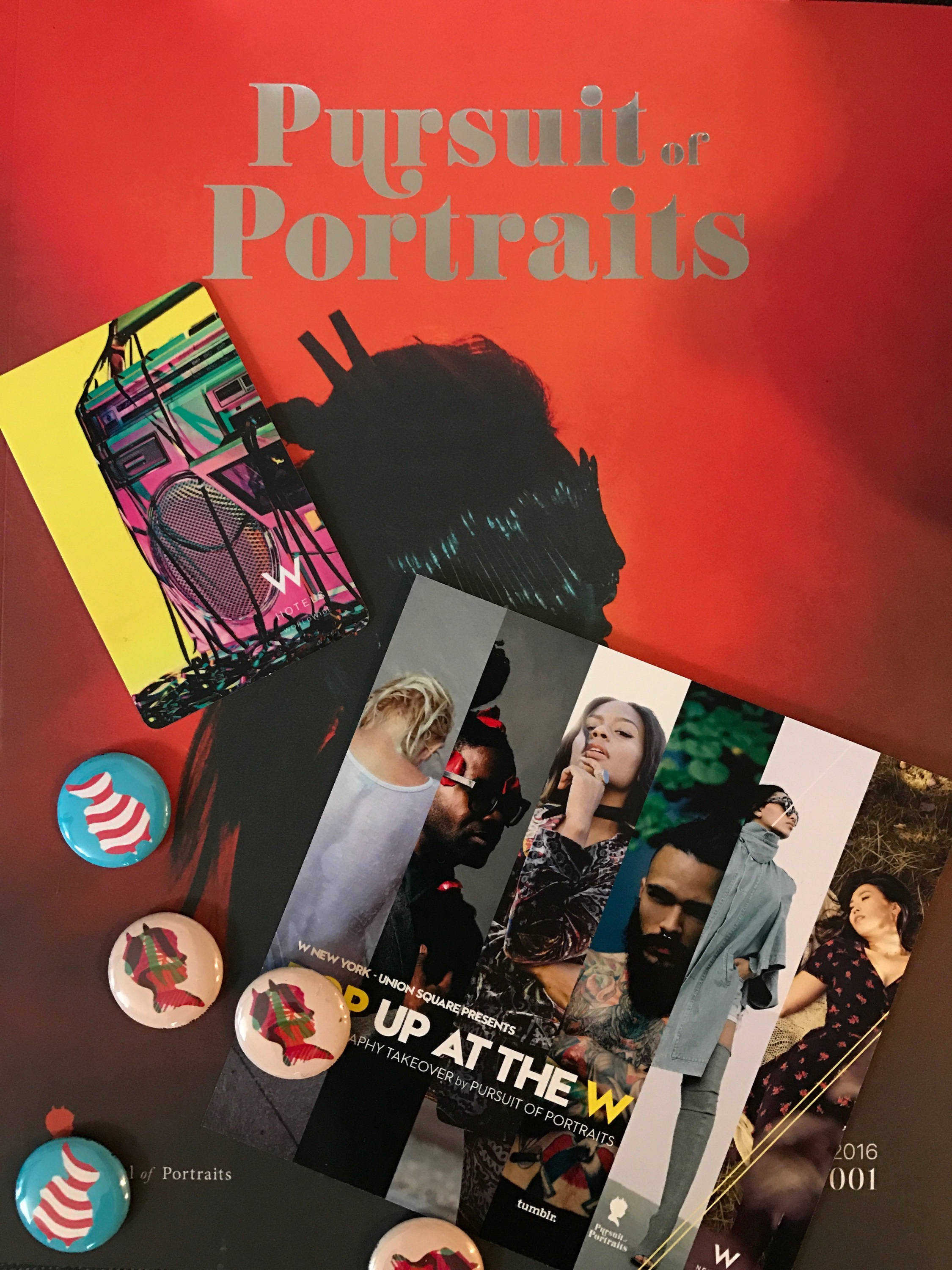 Watch the video recap from "PoP Up at the W" below: